Lac De Villedon - Fish Stocks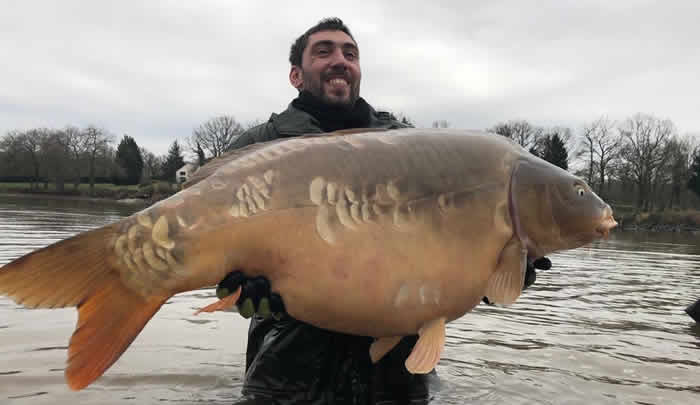 You only need to take a quick look at the gallery to realise the Villedon fish have been individually selected for their growth potential and individual appearances. On visiting the venue you will soon see we are proud to have some of the finest fish France has to offer.
The stock comprises approximately 950 fish.
One of the main reasons customers come back to this amazing venue is for some of the best fish France has to offer.


View the Lac de Villedon fish gallery
2017 drain down and netting - 7th, 8th 9th 10th and 21st January 2017

After months of planning and preparation, Lac de Villedon underwent a FULL drain down and then netting on 7th January 2017. The lake had gradually been drained over the last 2 weeks to leave a large basin at the deeper dam end of the lake.
Following coffee and breakfast at 7.30am on day 1 the 25 strong Villedon team comprising of Villedon owner and staff, fish farmers and dedicated local supporters of the venue were greeted by the site of the main basin being frozen following a night of -4 temperatures.
Click here to view the full report